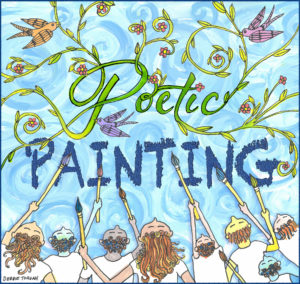 Hi friend and neighbors!
The Loyola Park Advisory Council was into planning the 2020 Artists of the Wall festival as usual this year when COVID-19 struck. The festival is now in its 27th year and this year looks to be the first time the festival will not happen on Father's Day weekend. While this is hard to absorb and accept, we want you to know that as a group, we are dedicated to bringing the festival as soon as it seems the right thing to do and is feasible.
At this time, we do not know when large groups will be allowed, encouraged or wanting to gather. So as a group, we made a decision at our last meeting to postpone Registration, which was originally scheduled to open in April.
Currently, the City of Chicago is under a Shelter in Place order until April 30th, with our Mayor talking of extending it. That makes the holding of a June 20-21 festival pretty much not possible or responsible.
Our heart hurts that we will not be able to bring this joyous occasion to Rogers Park as planned, But the Loyola Park Advisory Council is meeting monthly (via Zoom) and will keep you informed on any decisions that are made as we go forward. Our next meeting is May 6th.
We thought it might bring some cheer to everyone to see this year's theme art: Painting Poetry. We tried something different this year by asking last year's artist winners to submit theme art for this year. We received several amazing entries and selected this one by Debbie Torgan, who has participated for many years as a painter in the festival and won last year's 2nd Place Adult category.
Perhaps some of us can use this time to ponder the theme and make the most beautiful wall in the history of the festival? We know with 100% certainty that is will be magnificent and look forward to coming together as a community around our beloved festival when the time is right.

Wishing you all health, peace and safety!
Your Loyola Park Advisory Council