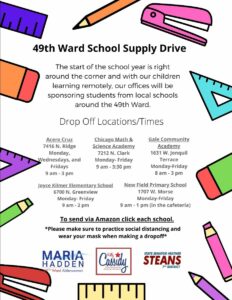 The Loyola Park Advisory Council has donated supplies to five of our local schools.
It was decided to donate $150 per school for 5 local schools and fund headsets for kids to attend school remotely.
We are happy to support our local kids and parents by helping them navigate the remote and in-school learning this year!